Station Owners:
Welcome to Your Definitive
Guide to E15 and Flex Fuels
MAKE ENVIRONMENTALISTS AND BANKERS
YOUR NEW BEST FRIENDS.
ALL THE TECHNOLOGY YOU NEED FOR THE LOW-CARBON REVOLUTION MAY ALREADY BE UNDER YOUR CANOPY.
The whole world is talking about cutting carbon emissions. And a lot of fuel station owners are thinking — what took you so long?
Thousands of retailers around the US are already helping drivers reduce greenhouse gasses by offering Unleaded E15 and flex fuels like E85. And all this time they've been pocketing profits — while others debate new technologies and expensive equipment to replace fossil fuels. But you might not need new technology at all. Your station may already be ready to add low-carbon flex fuel.
Use our Flex Check tool to see how much of your equipment is flex fuel compatible. Not only will environmentalists appreciate you, but with all the new profits, your banker will too.
GET THE ANSWERS | BREAK FREE | GO YOUR OWN ROAD
When you have a good product, when others are making money on it, and it's good for the environment, more people are going to do it. And if you don't, they will. It's that kind of situation — it's better in my opinion to get ahead of this than be on the backside of it by far.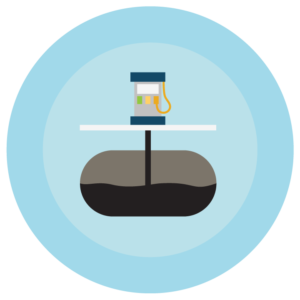 INTRODUCING FLEX CHECK:
A quick way to check how much of your fuel infrastructure is compatible with E15 (and other flex-fuel blends) right now. You might be surprised.
The next chapter in profitability is just a few clicks away: your station may already be ready for E15. Now you've got the tool to find out.
Flex Check gives you the simple power to get the compliance data you need for EPA, along with the insight to know if you only need minor upgrades — or are ready to go today.