STATION OWNERS: WELCOME TO YOUR DEFINITIVE GUIDE TO E15 and FLEX FUELS.
How to add flex fuels to your slate. How to make money. How countless other independent retailers have done it. Flex Forward is by station owners and for station owners ready to go their own road.
I'm In. Show Me How.
BREAKING NEWS: GOVERNMENT ANNOUNCES NEW GRANT MONEY FOR EQUIPMENT UPGRADES FOR FLEX FUELS — LARGEST AMOUNT EVER.

JULY 10, 2023 — USDA just plowed $450 million into the "Higher Blends infrastructure Incentive Program," or "HBIIP" — the largest amount ever to help station owners upgrade to E15 and flex fuels. The program will pay up to 75% of the cost to upgrade equipment for eligible fuel retailers. 
We can help you get yours. But hurry — the program is divided into quarterly application windows. The first round closes September, 2023.
FLEX CHECK YOUR STATION NOW.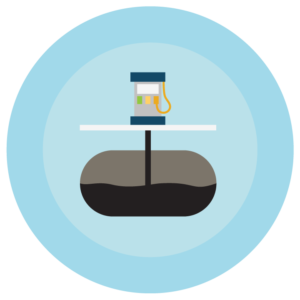 ALL THE TECHNOLOGY YOU NEED FOR THE LOW-CARBON REVOLUTION MAY ALREADY BE UNDER YOUR CANOPY.
Flex Check gives you the simple power to get the compliance data you need for EPA, along with the insight to know if you only need minor upgrades — or if you're ready to go today. You might be surprised.
GET THE ANSWERS | BREAK FREE | GO YOUR OWN ROAD
When you have a good product, when others are making money on it, and it's good for the environment, more people are going to do it. And if you don't, they will. It's that kind of situation — it's better in my opinion to get ahead of this than be on the backside of it by far.